The On-line Magazine Exclusively Dedicated to Macramé
---


---
Join a mailing list:
Send a *blank* email to knotwork-subscribe@onelist.com


---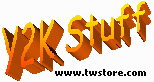 Magazine Description American Heritage uses the lens of history to provide a unique perspective on art, literature, politics, travel, and the changing lifestyles of Americans.
Magazine Description Expertly researched articles, galleries of period photos and full-color reproductions of paintings, posters, banners, flags, and artifacts can all be found in the pages of American History. The magazine also offers book news, reviews, history updates, and information about museum exhibitions.

Americn Patchwork and Quilting
Magazine Description American Patchwork & Quilting is written for the craft enthusiast. Each issue includes project ideas, quilting contests, tools and new products for quilting and patchwork, stitching tips and techniques, pattern sheets, and step-by-step instructions for creating beautiful quilts and accessories.
Magazine Description Arts & Crafts Magazine is a bimonthly magazine for craft enthusiasts throughout the U.S. and Canada. Each issue contains ideas and suggestions for a wide variety of crafts projects and designs, including how-to articles, patterns, and similar materials.
Magazine Description Audubon is a bimonthly magazine that reports on the state of the earth. It offers views on environmental problems and proposes solutions regarding ecology, conservation, wildlife, policy, recreation, and technology.
Magazine Description Crafts Showcase brings you hundreds of top-quality arts and crafts to order direct from the designers — without leaving the comforts of home. It is like having a crafts show right at your fingertips. In page after colorful page, you'll discover new home decorating and gift ideas from America's leading crafters and artisans.
Magazine Description Craftworks is written for the craft enthusiast who wants to enhance his or her home with hand-crafted items. Each issue features full-color patterns with easy-to-follow directions for a variety of projects for the home such as pillows, curtains, wreaths, and knick-knacks.
Magazine Description Creative Quilting caters to both experienced quilters and those just beginning to master the craft. Each issue of this bimonthly magazine presents detailed instructions and diagrams for creating quality quilts, as well as book reviews and profiles of well-known quilters.
Magazine Description Make wedding and baby gifts, decorations for the home, and more with the two dozen plus ideas you'll find in every issue of Cross Stitch & Needlework.
Magazine Description Discovering Archaeology is a bimonthly magazine reporting on the latest discoveries in archaeology and archaeological science. Through informative articles, vivid graphics, and beautiful photographs, readers will take part in the latest discoveries from around the globe — both on land and underwater. The magazine is an authoritative source for the latest breaking news in the archaeology.
Magazine Description The Cross Stitcher is an idea and how-to magazine for cross-stitch enthusiasts. Projects vary from quick-and-easy to advanced. The magazine offers display ideas and finishing tips for your stitched pieces, plus specialty stitches and exclusive "Tired Eyes" large print charts.
---